Sri Lanka
Family Adventure to the 'Island of Dharma'
July 2—12, 2020
Program Overview
When Marco Polo first visited Sri Lanka in 1271, he declared it to be "the finest island of its size in all the world." Polo's statement rang true then and continues to today. With its lush jungles, abundant wildlife, endless sandy beaches, and world-famous spice and tea plantations, Sri Lanka is truly the pearl of the Indian Ocean. On this family journey you and your kids will delight in wildlife safaris, tuk tuk rides, enormous ancient Buddhist temples, exploring UNESCO World Heritage sites, meeting local kids and families, and so much more. You'll stay in great hotels with family style accommodations that can accommodate up to five people. Channel your inner explorer and discover this fascinating and exotic island nation with Explorer X!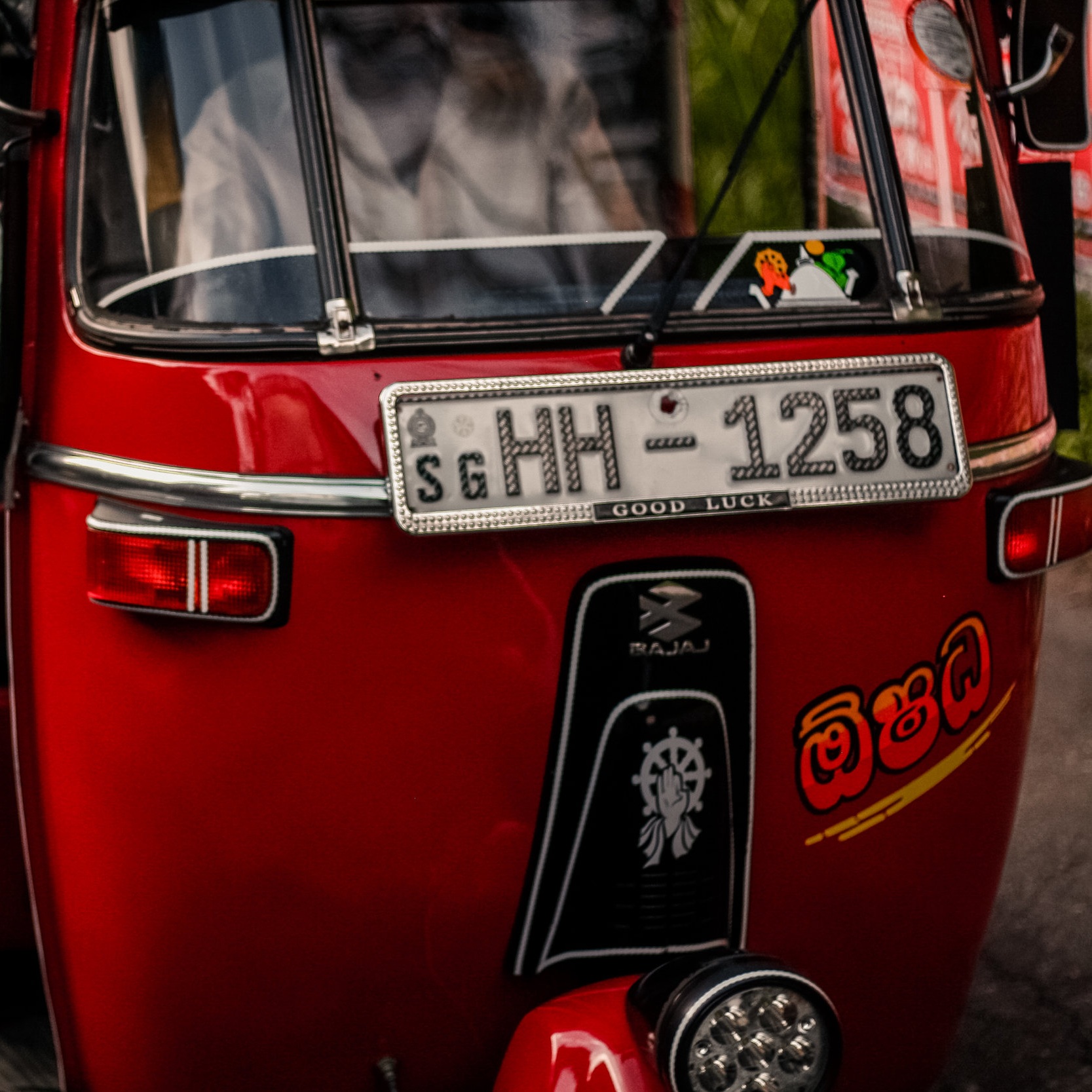 Arrive Colombo and transfer to hotel
Guided exploration of Colombo with Rashan
Group orientation + Welcome Dinner with Sarah and family
Overnight: Colombo @ Fairway Colombo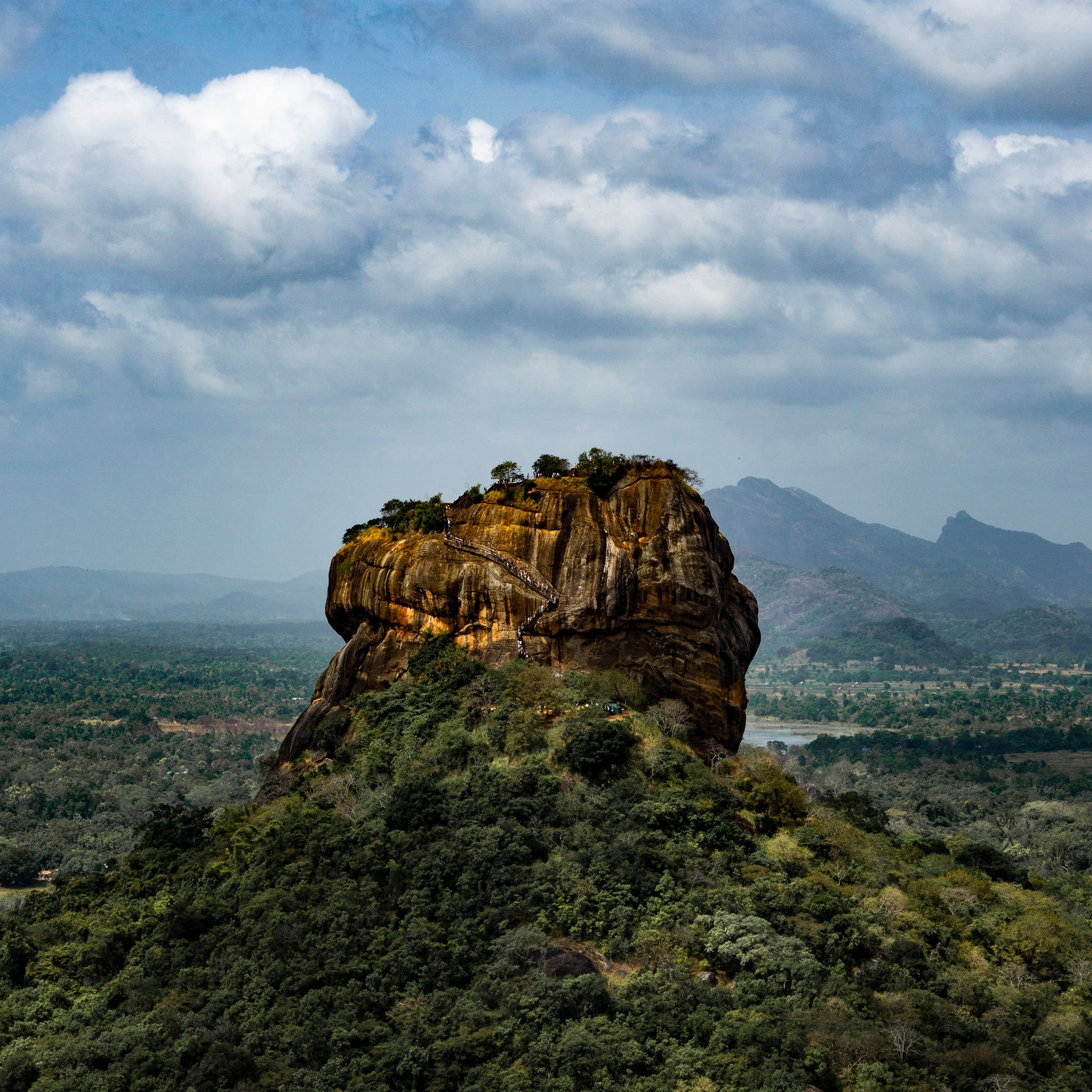 Drive to Dambulla (approx. 4 hours)
Check into hotel + Time @ swimming pool or rest
Visit the iconic Sigiriya Rock Fortress (UNESCO World Heritage Site)
Overnight: Dambulla @ Jetwing Lake Dambulla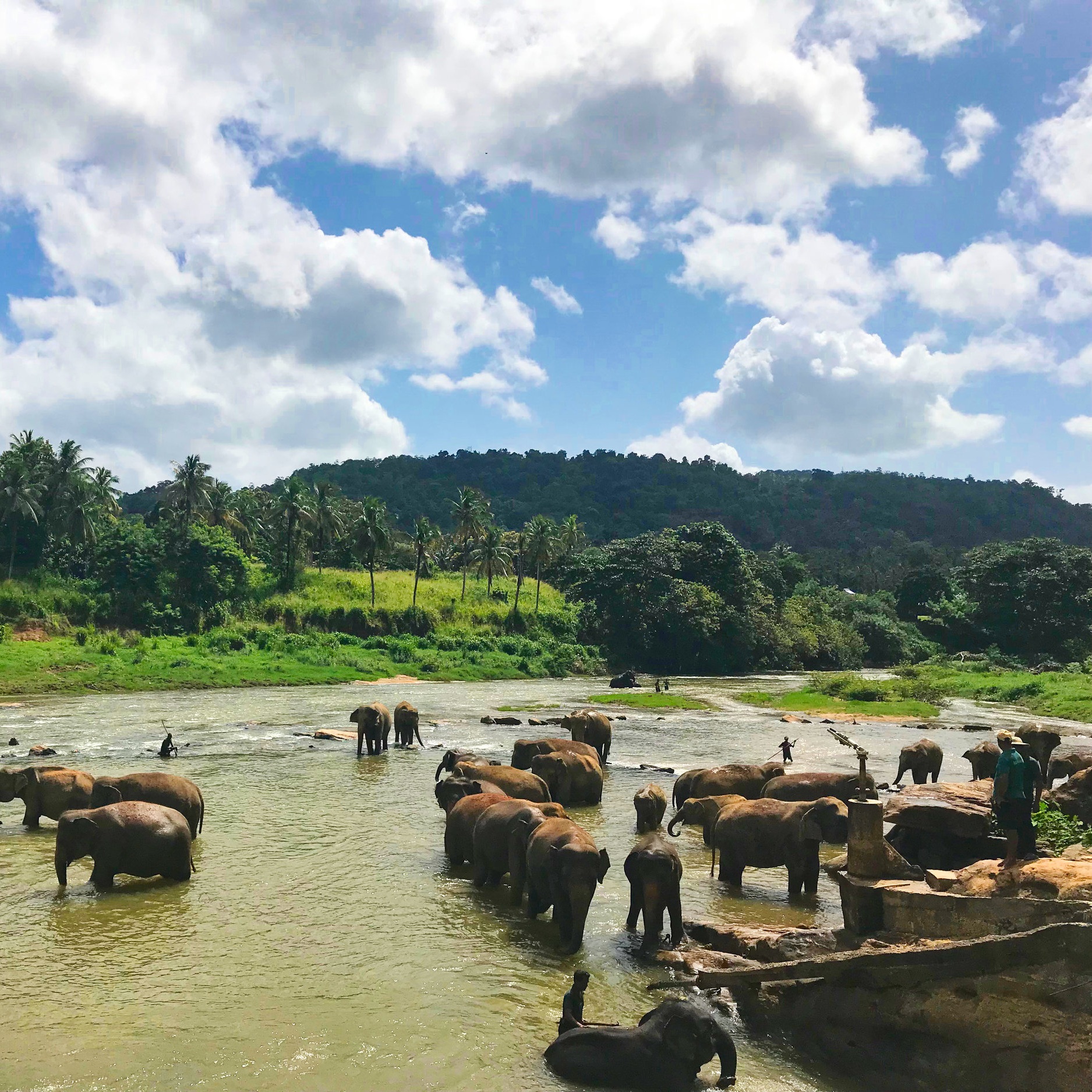 Relaxed cycle ride in sleepy but historic Girithale (Optional)
Visit Minneriya National Park to see "The Gathering," the largest meeting of Asian elephants in the world
Overnight: Dambulla @ Jetwing Lake Dambulla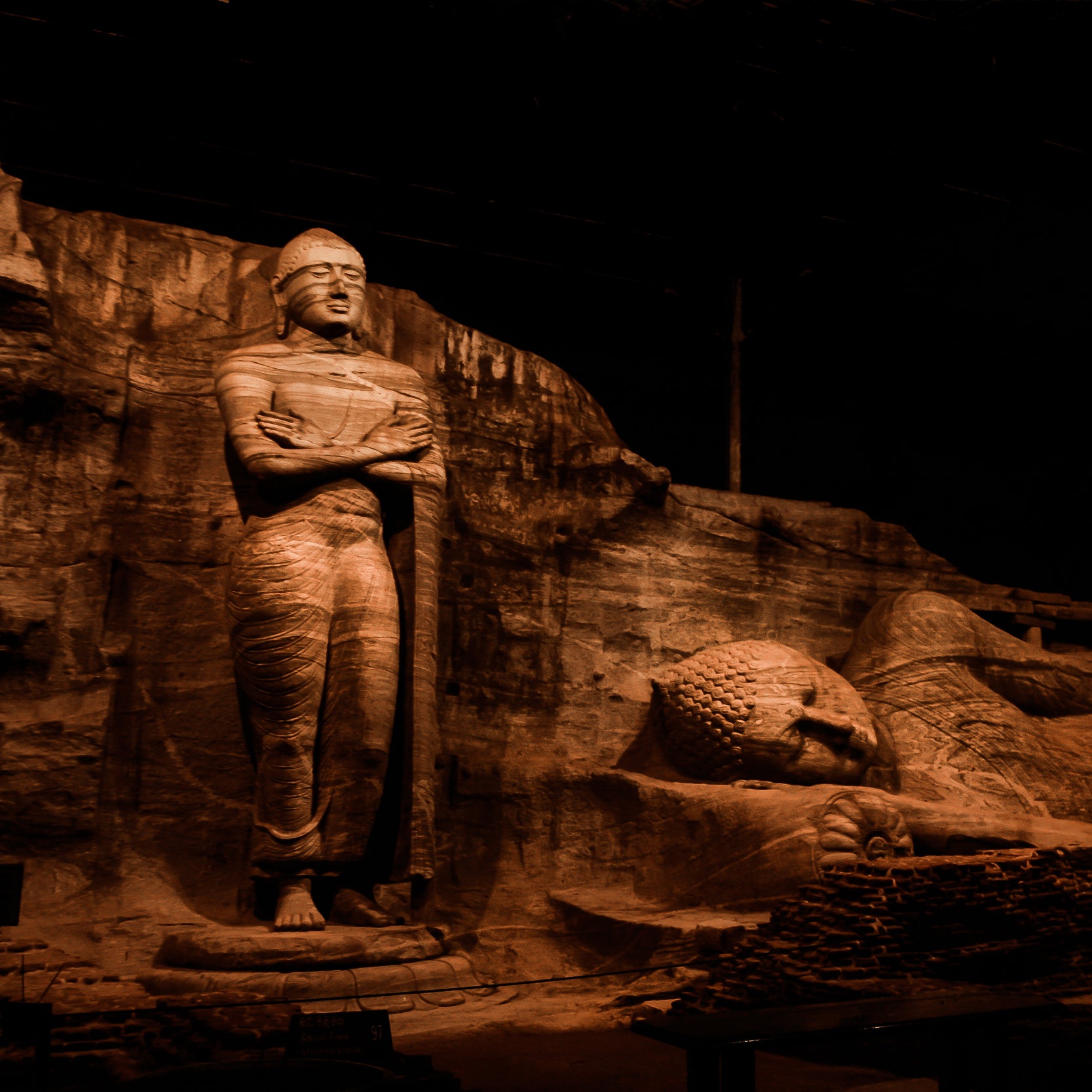 Drive to Kandy, the last capital of the ancient kings
Visit to Dambulla Cave Temple (UNESCO World Heritage Site)
Visit Temple of the Tooth (Relic of Buddha's Tooth; UNESCO World Heritage Site)
Overnight: Kandy @ OZO Kandy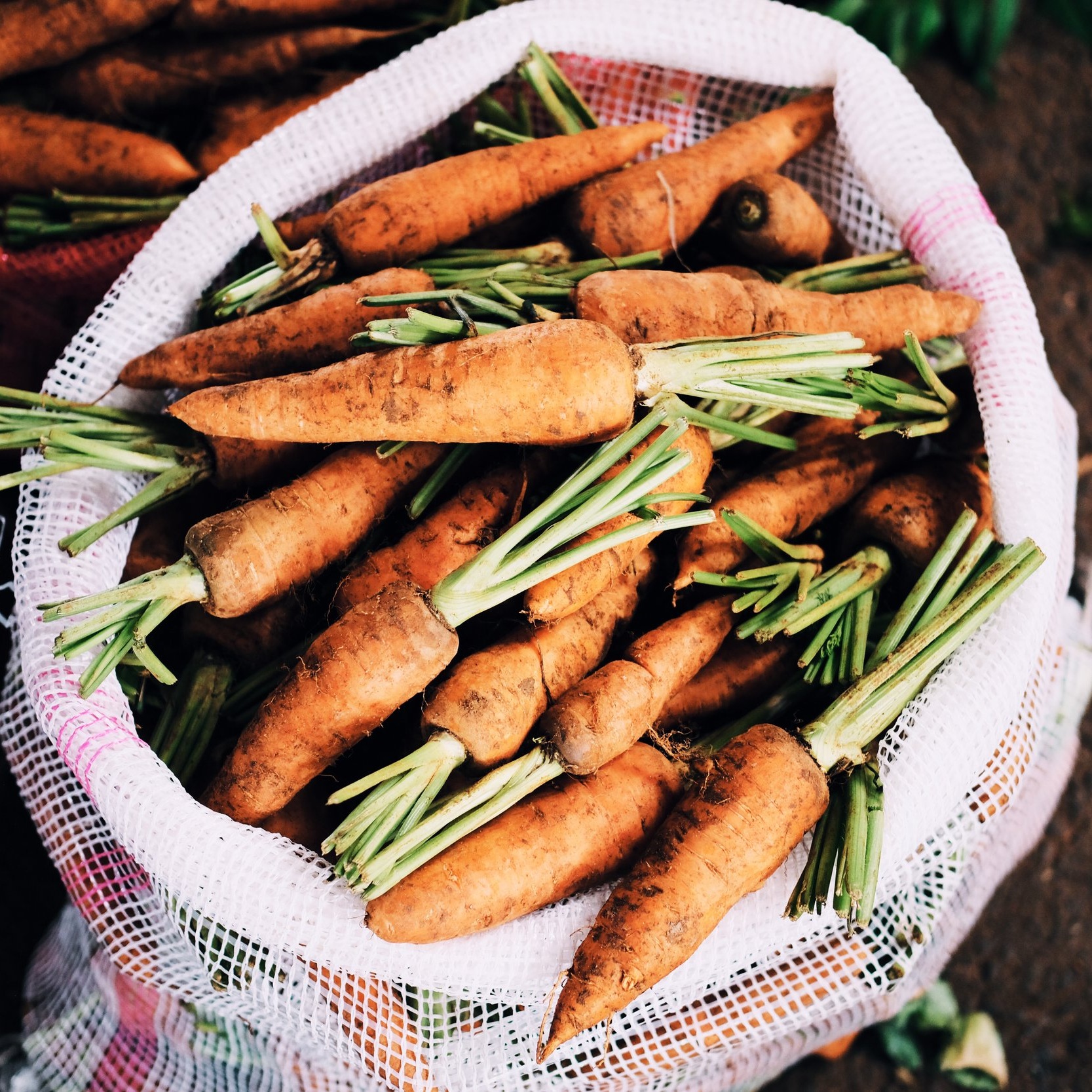 Visit local market and shop for your afternoon cooking class
Cooking Class: Clay Pots, Curries, and Kandyan Flavors
Optional visit to a local elementary school
Overnight: Kandy @ OZO Kandy
Train ride to the quaint hill town of Nuwara Eliya
Visit a working tea plantation and enjoy a tea tasting
Overnight: Nuwara Eliya @ Jetwing St. Andrew's
Visit the high mountain Horton Plains National Park for a hike to waterfalls
Drive to Udawalawe
Afternoon at leisure
Overnight: Udawalawe @ Grand Udawalawe Safari Resort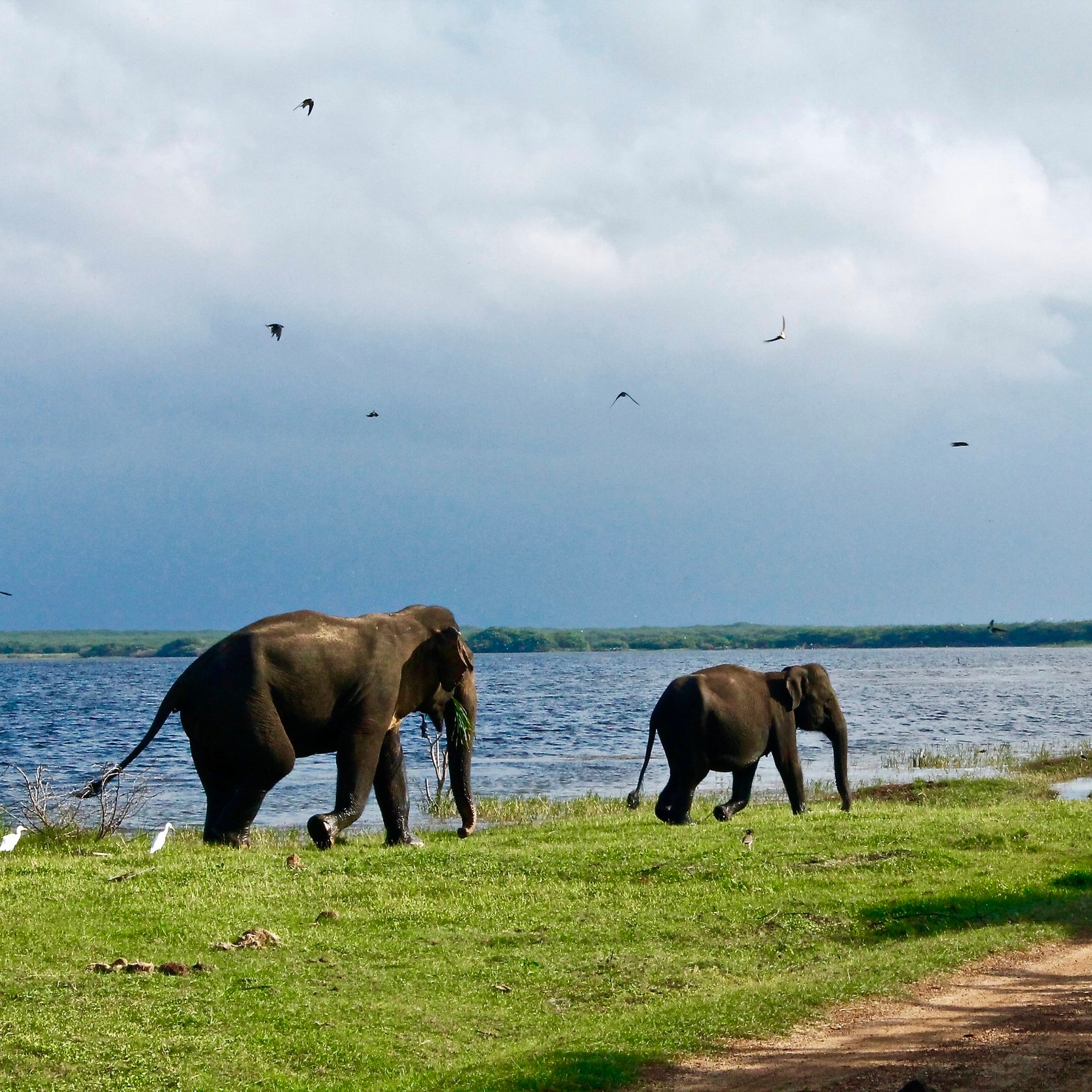 Morning at Leisure
Game drive at Udawalawe National Park
Waterbirds and Elephants
Overnight: Udawalawe @ Grand Udawalawe Safari Resort
Morning Game Drive at Udawalae National Park
Drive to Galle, a former British, Dutch, and Portuguese fortified city
Tuk Tuk ride to the Yatagala Temple and Spiritual Journey with a Buddhist Monk
Overnight: Galle @ Le Grand Galle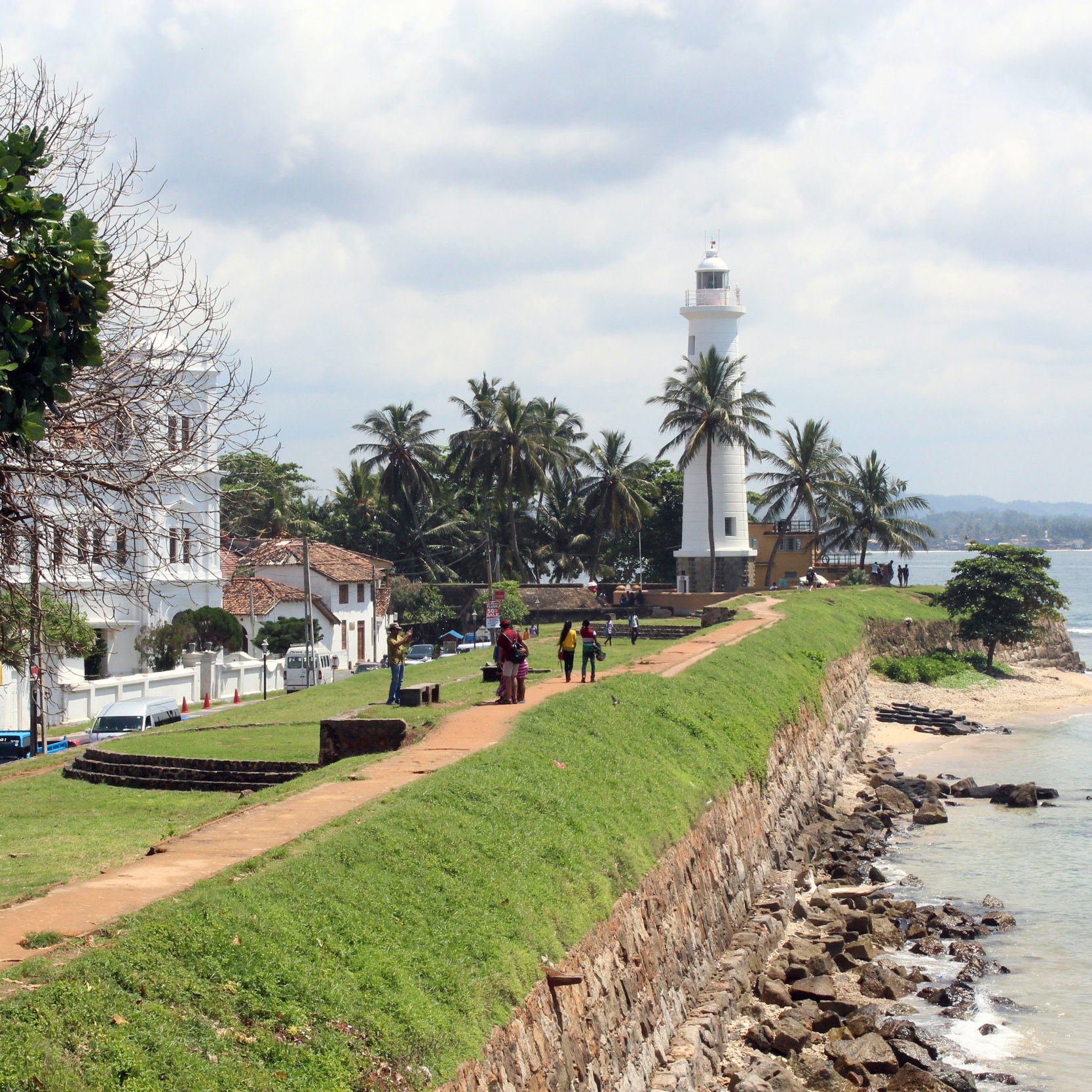 Morning at Leisure
Explore Galle Dutch Fort (UNESCO World Heritage Site) with a local guide
Overnight: Galle @ Le Grand Galle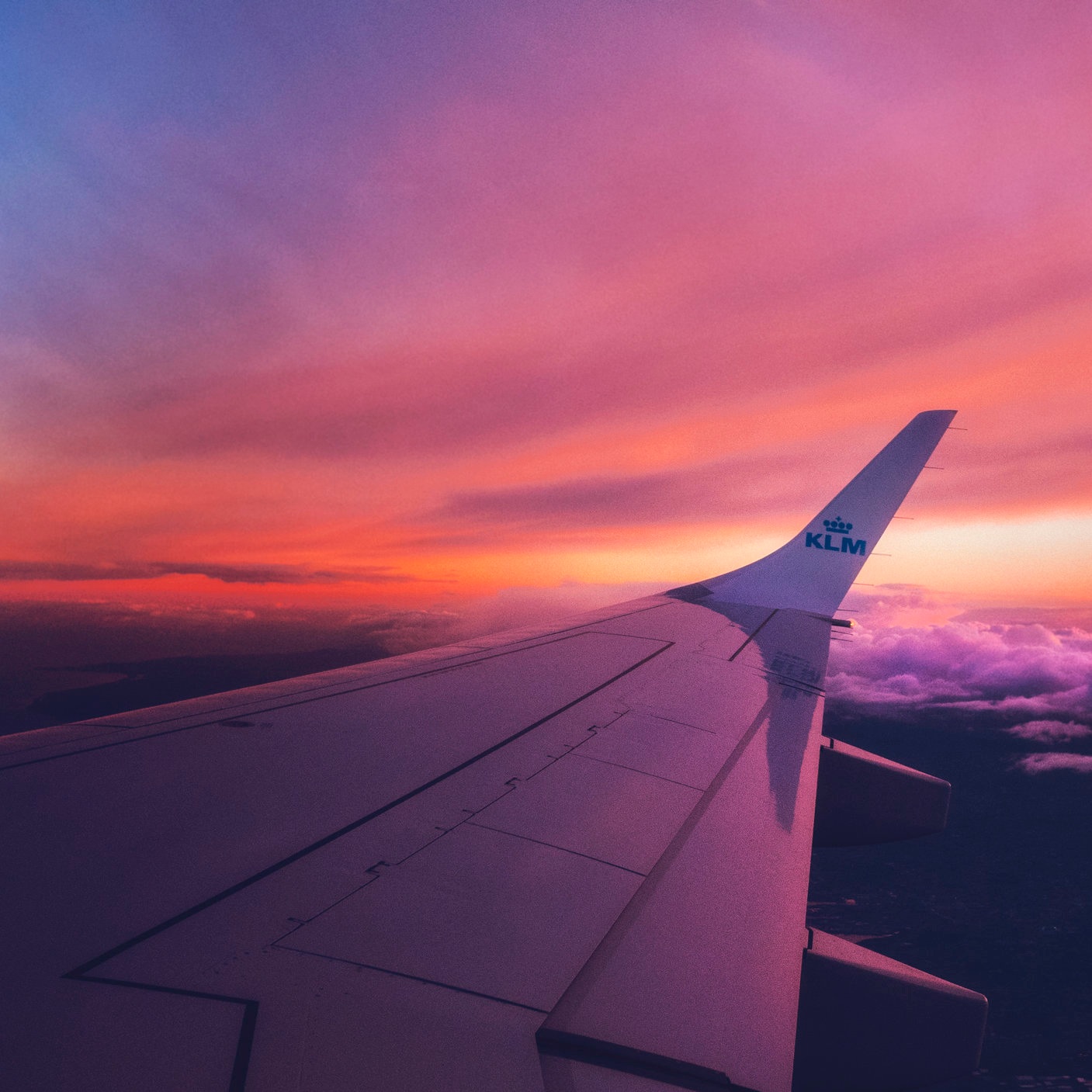 Transfer to Colombo Airport
Depart from Colombo
Overnight: None
Note: Extension options available; ask us for more info!
Colombo: Fairway | July 4—5
Located at the heart of Sri Lanka's business capital, Fairway Colombo is a vibrant, trendy hotel which blends great design and the latest technology, perfectly complementing modern Colombo in its appearance and features. Our rooms are many and varied to suit the requirements and temperaments of every visitor. Be it the transiting tourist, the family on vacation, or the busy business professional, our hotel offers unique convenience and comfort at affordable rates. Come experience and indulge yourself in "smart luxury" at Fairway Colombo where location, design, comfort and technology blends in seamlessly to suit your every need.
Dambulla: Jetwing Lake | July 5—7
Home to the UNESCO World Heritage Site of the Dambulla Cave Temple, our resident locality is a living testament to our island's history. The heritage city of Dambulla earned its timeless fame as a safe haven for the exiled King Valagamba and today serves proudly as a central junction to all four corners of Sri Lanka. Surrounded by fertile plains and thriving jungles that paint our land with infinite shades of green, Dambulla is located four hours away from our capital city of Colombo and sits at the heart of Sri Lanka's famed Cultural Triangle, a region celebrated for its historic civilizations, legendary landmarks, enlightening stories, and more.
Kandy: Ozo Kandy | July 7—9
Smart and stylish in the land of the spiritual. Welcome to OZO Kandy Sri Lanka. Cosy rooms inspired by Sri Lankan charm. Stunning views over the mist-covered mountains. Sublime beds that'll give you sleep so deep, you'll be waking up before the alarm goes off with ease. Start your day right with EAT2GO Breakfast Boost or unwind at BOMMU rooftop lounge with a drink, snack and a side of fresh mountain breeze. Where hill country meets heritage city, we offer easy access and easy escape. Just minutes from the renowned Sri Dalada Maligawa (Temple of the Sacred Tooth Relic), we are your home away from home in Kandy. Sleep in, stay up, or head out – you'll always be rested, refreshed, and ready for the day (or maybe another snooze!).
Nuwara Eliya: Jetwing St. Andrew's | July 9—10
High above the coastal plains of Sri Lanka, mountain clouds rest upon a blanket of tea plantations. It was in these very highlands where the colonial British retreated for cooler climes, and built empires from hill stations that became their adopted home. A timeless favourite has always been the city of Nuwara Eliya – a city so nostalgic, that it has since earned the nickname of 'Little England'. Set apart from Nuwara Eliya hotels, our hill country home of hospitality lives up to the city's historical moniker in all forms. As a restored Georgian style country mansion, we invite you to step back in time and indulge in all the pleasures of upcountry luxury – as did the English of yore, but now, with a contemporary Sri Lankan touch.
Udawalawe: Grand Udawalawe Safari Resort | July 10—12
The Grand Udawalawe Safari Resort is an environmentally-friendly hotel situated on 7 acres of land five minutes drive from the Udawalawe National Park. Udawalawe is located on the boundary of Sri Lanka's wet and dry zones, which provides diversity in both flora and fauna. The area, with its fascinating history and culture, offers an array of historical sites and natural wonders.
Galle: Le Grand Galle | July 12—14
Nestled in the heart of the crowning jewel of Sri Lanka's colonial past, Le Grand Galle by Asia Leisure Hotels offers the majestic grandeur of a Galle hotel; the best example of an enchanting kingdom that exists beyond the pages of fairy tales. Le Grand Galle overlooking the Galle Fort, an iconic UNESCO World Heritage Site, welcomes you after a day of wandering the quaint streets of this historic destination.
Your Travel Mentors: The Burns-Amott Family
Sarah, Christian, Xavier (7), & Georgia (4)
Ayubowan! We are so excited for you to join our family on this adventure in Sri Lanka!
Before we had children, Christian and I traveled, hiked, and camped on all seven continents — sometimes together, sometimes individually. Travel has been a priority in our lives, careers, and in our relationship from the very beginning. After we got married and had kids, we simply brought the children along on our adventures. In doing so, we discovered that children are the best possible travel ambassadors who easily make friends and open doors everywhere they go, bringing a new kind of depth to exploring the world. Kids slow the pace of travel in a wonderful way, immediately infusing a sense of mindfulness to any activity. They often bring a fresh and sometimes surprisingly wise perspective as we experience a new place in the world. Travel has taught — and continues to teach — each member of our family to be curious and flexible, open-minded, and brave.
Some of our recent family adventures have included swimming in the Hardanger Fjord and exploring Viking ships in Norway, climbing Mayan Temples and celebrating the Day of the Dead in Mexico, learning about family WWII heroes and chivalrous knights in France. When we travel, we like to play and learn and walk and laugh and eat. We go to museums and we grocery shop. We follow our noses around corners and we make sure we all have plenty of down time to recharge. On trains and buses, we play I Spy and Uno, at restaurants we make up collaborative fairy tales and retell family stories. We (mostly) put away our devices. Travel brings us closer together as we share adventures and build new memories.
I, Sarah, am a Travel Mentor and Event Planner with Explorer X. In previous life chapters, I was an exchange student in Istanbul, an event planner in the wine industry, and a guide in Antarctica and the Arctic, and many places in-between. I like to write poetry and read voraciously. Christian is the CTO for the financial software company Quote Media. In previous life chapters he has ridden his bike across Europe, picked grapes in Germany, and taught English in Korea. He is an audiophile and the chef in our family. Xavier attends McDonald International Elementary where he is in the Japanese Immersion program. He enjoys Legos, soccer, and Mind Craft. Georgia attends Victory Heights Cooperative Preschool and is our animal lover, comedienne, and artist who enjoys singing and dancing. We live in Seattle.
Pricing & Inclusions
Price:
$3650/adult (12+ years old)

$2075/child (<12 years old)
Note: Pricing based on quadruple occupancy (4 people); additional fees may apply for larger or smaller families. Contact Explorer X for more information.
What's Included:
All accommodations listed above

Meals Half-Board: 10 Breakfasts + 10 Dinners + 1 Lunch

All experiences and activities w/ English-speaking guide

All transfers and transportation
What's not included:
Round-Trip Flights to/from Sri Lanka > We Can Help Book Flights!

Optional Adventures in Sri Lanka > We Can Plan These!

Travel Insurance > We Can Help!

Meals/Drinks Not Listed on the Itinerary

Photographic and video permits

Visa Fees and Electronic Travel Authorization

Items of a Personal Nature

Souvenirs
Apply Now!
Ready for your adventure to Sri Lanka? GREAT! We ask that all prospective Muddy Shoe Adventurers submit a brief application for their desired program. This gives you a chance to connect with your Program Leader to make sure that this is a good match … and ensures that you know what to expect (and what not to expect) on your Adventures. Click the button below to learn more about the application process and to submit your application for this Adventure!